BAMBERGER IMMOBILIEN
Overview of services
As a property owner or prospective buyer would you like to find out about our comprehensive range of services? Discover here the services we offer to owners and prospective buyers and in what areas we would be happy to give you professional help at BAMBERGER IMMOBILIEN.
Carried out in person and with precision
Professional on-site valuations
An accurate on-site valuation forms the basis for success in selling your property and therefore requires market knowledge, professionalism and experience. Our skilled surveyors specialise in carrying out precise valuations in order to determine an objective market value of your property and thus calculate a fair asking price for all concerned.

Arranging tradespeople, property developers and brokers
Extensive network of partners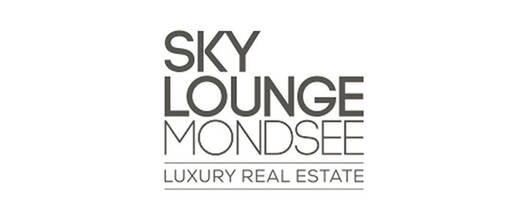 SkyLounge Mondsee
Das Wohnbauprojekt der Superlative in Westösterreich! Mit den einprägsamen Worten "BREATHING NATURE, FEELING MOZART, HEART OF EUROPE & TOP CLASS LIVING" lässt sich SkyLounge Mondsee beschreiben. SkyLounge Mondsee – im gleichnamigen bezaubernden Ort Mondsee – liegt eingebettet in eine atemberaubende Seen- und Berglandschaft. Relax, enjoy and breath!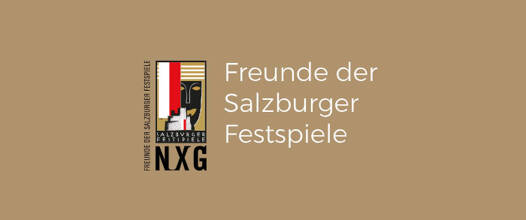 Salzburger Festspiele/Next Generation
Next Generation (NXG) ist eine Vereinigung von Erwachsenen bis 45, die gemeinsam vermehrt das Interesse für Kunst und Kultur bei jungen Menschen weckt und sie für die Salzburger Festspiele begeistern will. Als Teilorganisation der bereits bestehenden "Freunde der Salzburger Festspiele" steht die NXG für eine neue und junge Generation von Besuchern – und somit auch Sponsoren – und schafft ein Netzwerk für Menschen, die die vielschichtigen Interessen unserer Förderer teilen. 4wände.at
4wände produziert hochwertige Immobilienfilme & Imagevideos. Mit professionellen Sprechern, unterschiedlichen Kameratechniken, Drohnenflügen und 3D-Animation wecken die Immobilienvideos von 4wände Emotionen und bieten einen ganz besonderen Kundenservice.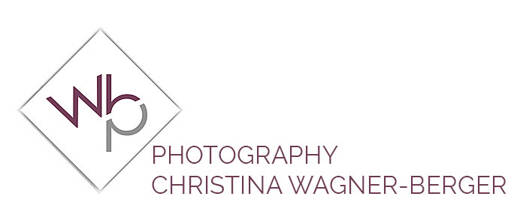 Photography Christina Wagner-Berger
Ihr Fotograf in Salzburg, Salzburg Umgebung und Bayern! Mit Leidenschaft setzt Fotografin Christina Wagner-Berger Ihre Wünsche in der Food-, Produkt-, Architektur- und Businessfotografie ins rechte Licht. Die Peope-, Newborn-, Kinder/Familien-, Hochzeit- und Boudoirfotografie runden ihr Portfolio ab. Die Perfektion steht dabei immer im Vordergrund.
Individual support after completion of the project
After-sale services
Our after-sale service comprises a wide range of services to help you feel completely at ease in your new home after completion of the project. For example, we can support you in the search for a suitable school for your children, give you valuable information on making connections and integrating, or offer you sound interior design advice.

Easy access to notaries and solicitors
Support with certification and contracts
Whether you would like to buy or rent a property, organising all the necessary documents takes up a lot of time. Thanks to our easy access to solicitors and notaries we can support you with the issuing of certificates and with drawing up contracts. Personalised comprehensive advice is important to us in order to keep you optimally informed about all the necessary steps to success in the marketing process.

Direct mediation with the utmost discretion
Secret-Sale
Our secret sale service comprises almost half of our property business and stands for particularly discreet marketing which you can depend on as a property owner or a prospective buyer. With a secret sale we draw on our comprehensive database of interested parties to protect your privacy and market your property silently.
Would you like further information about our range of services, such as valuations, after-sales service or contract preparation? Our friendly competent team here at BAMBERGER IMMOBILIEN will be pleased to assist you with all enquiries. We look forward to hearing from you.
What do you need to bear in mind?
Inheritance and Bequests
When transferring your assets it is not just a matter of figures but also of emotions. In every case, the structured transfer of assets planned in advance requires consideration to protect the security of both the decedent and the heirs. It is important to consider the following:
Your wishes are decisive.
You can state your final wishes in a handwritten signed will. The will should clearly and explicitly set out how you wish to arrange your asset succession. With complex assets seek the support of an expert to give you specialist advice. We would be happy to recommend competent legal assistance.
Keep the will safe.
You should store your will safely, either at home or with a trusted legal representative. Without a will, intestate succession applies, and this can in some circumstances diverge from your own true wishes.
Avoiding disputes is quite simple:
agree a contract of inheritance with your heirs. In this manner you can divide up the inheritance together in advance. This contract must be certified by a notary, especially when it involves property.
Change contract
The contract, once concluded, can only be changed with the consent of all parties to the contract.
Properties bear encumbrances.
When you inherit a property you also assume any encumbrances, such as outstanding financing, arising renovation work or development costs. Before entering into any agreement, check whether the inheritance makes economic sense for you.
direkte Vermittlung bei hoher Diskretion
Divorce or Separation?
A marriage brings together not only two partners, but also assets and savings. If a married couple gets divorced or separates, this signifies the end of a life together – and thus also an end to joint ownership. As this involves consideration not only of legal requirements but also of living conditions, you can expect a number of challenges. For example, the question arises as to what happens with a jointly inhabited property.
Below we look at this problem in more depth and help you to answer some fundamental questions about the division of property in the event of divorce or separation.
Even if for many people a prenuptial agreement does not fit with the concept of love, in the event of divorce it can save distress, arguments and work and establish clear conditions. A prenuptial agreement is above all sensible where the financial circumstances of the couple are significantly different. It sets out fundamental aspects such as claims to ownership, the division of assets and the level of maintenance payments. Since this establishes fair legal rights in the event of a divorce, it can prevent disputes about a property. In Austria, without a prenuptial agreement the division of financial and material assets is determined by law. Houses and apartments fall under the heading of so-called accrued marital assets, distinguished by their joint use from "indivisible" personal possessions.
Was muss man beachten?
Moving in
The most important thing to make your move as stress-free as possible is good preparation. For this we have here a useful checklist to ensure your move goes quickly and smoothly.
Helpers / Vehicle
Contact friends and family in good time, so that you have enough people available to help on moving day. You should also arrange a suitable vehicle as soon as possible, after first forming an impression of the scope of your move.
Professional Move
If you engage a removal company, the whole undertaking becomes significantly simpler and more relaxed. Careful planning in conjunction with the professional removal service is important to guarantee the desired smooth operation.
Materials
In order to transport the contents of your household effectively you of course need enough packing cases. You can obtain these for example in DIY stores. You can also decide to hire some from a supplier – this option could turn out to be considerably less expensive, especially if you need a lot of them. In addition to the obligatory packing cases the following items could be useful for your move:
Adhesive tape
Old newspapers
Bubble wrap
Packing blankets
Sack truck
Entsorgen
Disposal
Your move also gives you the chance to get rid of things that you no longer need. Give away or sell rarely-worn clothes or unused items. Old furniture and bulky waste can be disposed of at municipal waste disposal centres.
Packing
Pack your packing cases carefully and well thought out. Do not neglect to label the cases either, as this will save you lots of time and effort in your new home. Pay attention to any particularly heavy, bulky or fragile items and plan the transport of these very precisely.
Furnishing
Create copies in advance of the plan of each room with exact measurements. Use these to plan the positioning of furniture. These plans also serve as an important source of information for the removal company. With good preparation and planning you can then move into your new home and relax.
Apartment handover
Above all with a rented apartment it is important to compile a handover inventory. This should record the number of keys handed over, the meter readings for water, gas, district heating and electricity, the condition of the apartment, as well as any defects, witnesses present (if any) and date and time.
Moving day
Your move will proceed most quickly if you assign specific tasks in advance to those helping you. Who is going to carry the heavy items? Who is manually skilled and who is going to drive the removal vehicle? In your new home first arrange the furniture according to the plan and then distribute the labelled packing cases to the correct rooms.
Notification of change of address
In Austria when you move home you are obliged to notify the relevant authorities within three days of moving into a new address. In Salzburg the magistrate is the competent authority. Notification can be in person or free of charge by post with a registration form. This form can be downloaded from the website help.gv.at. If applicable, you must also change the registration of your vehicle, but you must at least notify the vehicle registration office of your move. You should contact your energy, internet and telephone providers as soon as possible in order to ensure an orderly transition.
Contact form
We look forward to hearing from you. Call us, send us an enquiry by e-mail or simply fill out the contact form below.